Our quality control department, which complies with cGMP regulation, meets the customer demands
and global regulatory requirements based on its extensive experience and state-of-the-art analytical instruments.
The analytical data generated by our QC laboratory is handled and stored through the networked CDS (Chromatography Data System) and
LMS (Laboratory Management System) to comply with global regulatory requirements on data integrity such as FDA 21 CFR Part 11.
NuGenesis as an LMS composed of ELN (Electronic Lab Notebook), SDMS (Scientific Data Management System) and Sample Management is used to automatically manage all the analytical data and information including issuing Certificates of Analysis (CoA).

Yuhan Chemical Laboratory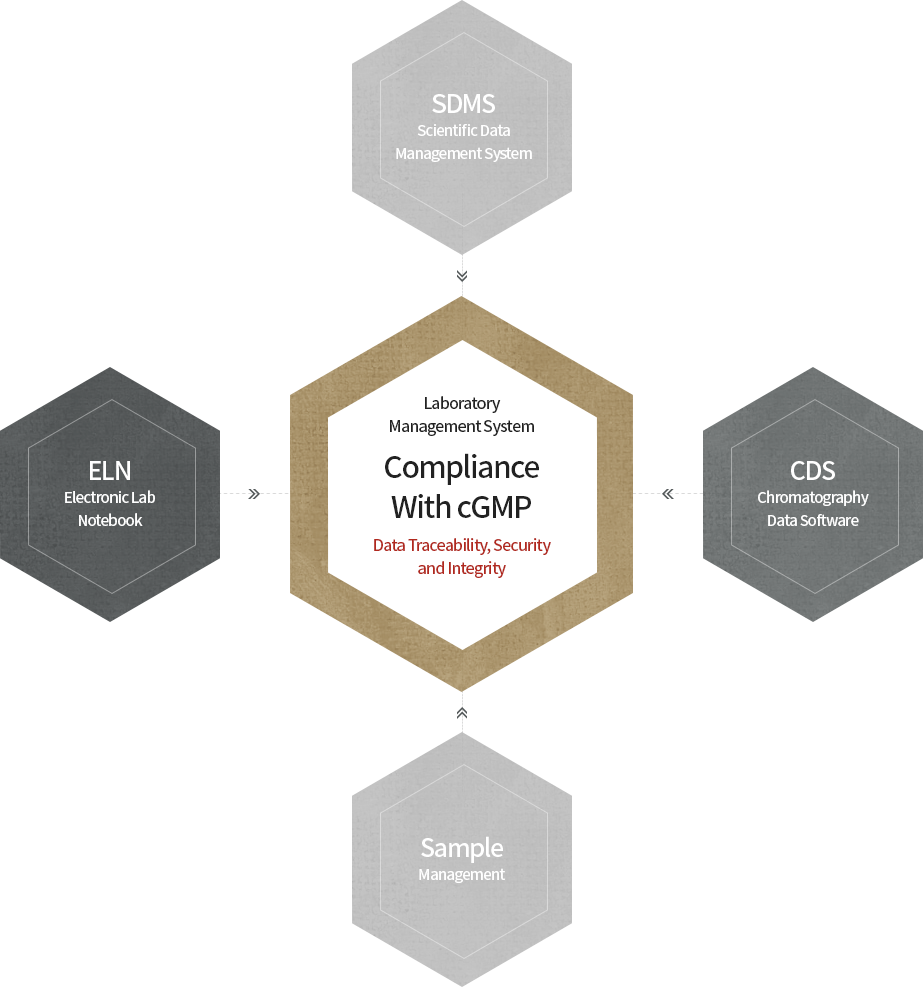 Analytical Capabilities
cGMP Compliant Quality Control Testing
Stability Testing in compliance with ICH Q7 Guidelines
Establishment of the Specifications and Test Methods for Raw materials, Intermediates and APIs
Analytical Method Development and Validation
Reference Standard Characterization
Elemental Analysis and Trace Metals Testing

Laboratory Instrumentation
HPLC (UV, PDA, RI, Fluorescence, MALS Detectors)
UPLC (UV, PDA Detectors)
Ion Chromatograph
LC/MS & GC/MS
GC (FID, TCD, ECD, NPD)
NMR Spectrometer
X-ray Diffraction (XRD) System
ICP/OES & ICP/MS
Particle Size Analyzer
DSC (Differential Scanning Calorimeter)
Karl Fischer Titrator (Volumetric & Coulometric)
UV-Vis Spectrophotometer
FT/IR Spectrophotometer
Polarimeter
TOC (Total Organic Carbon) Analyzer
Potentiometric titrator
Refractometer
Conductivity Meter